Community Page
Welcome to the Walnut on Highland community!
Mingle with your neighbors at weekly resident events, stop by the lobby to give Fido a treat, and enjoy community celebrations right outside your door! You can also join our resident Facebook group
here
, where you can meet your fellow residents, stay up to date on events/news happening around the property or neighborhood, and use this as a property bulletin board!
---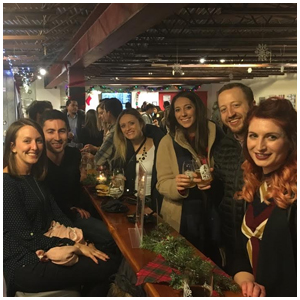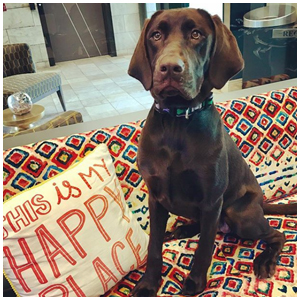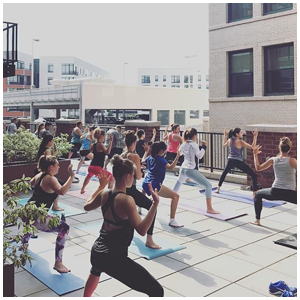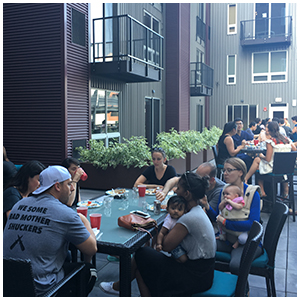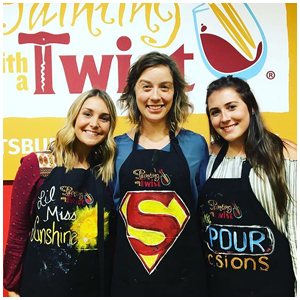 Events
9/1/2022
Count the Cookies: Dog Treat Guessing Game
September 1-15
-
The resident who guesses the closest will win the jar of treats and a gift card to Woof Gang Bakery and Grooming!
9/6/2022
End of Summer Cookout & Kahla's Farewell
September 6
-
Join us for freshly grilled food by Mikael as we celebrate the end of summer and wish Kahla best of luck with her new position! Please RSVP by emailing
[email protected]
by September 3rd if you plan on attending!
9/16/2022
Yoga Awareness Month
September 16-30
-
"The only yoga stretch I've perfected is the yawn" Interested in trying yoga but now sure where to start? Stop by the coffee bar to borrow yoga supplies and pick up a sequence guide. Tag us in your best yoga pose on instagram or Facebook for a chance to win a gift certificate to Yoga Love.
9/28/2022
Wine Wednesday
September 28
-
Wind down your Wednesday with some wine, cheese and conversation with your neighbors.
Testimonials
We moved into the Penn next to the Highland Building last June. From the very beginning, we loved our experience. Our loft-style apartment was finished with all the conveniences we have grown accustomed to over the past few years of renting apartments in the South. As Texas natives, we were used to wide space, natural light, washer/dryer, parking lots, updated fixtures and excellent workout facilities. The Penn delivered on all of these amenities with an excellent staff to assist.

- Emily - Google
From looking at apartments before moving in, to now living here for nearly 3 years, the entire staff is extremely helpful and friendly. Amenities including parking, gym, entertainment space, mail room are everything you would need. Location is unbeatable. Apartment itself is beautiful with an unbeatable view of Pittsburgh.

- Leila - Google
Very helpful & friendly staff! The building is in great walking distance to restaurants and great grocery stores.

- Erin - Google
I've lived here for a year and the building is wonderful, as are the people who live here. The other tenants and staff are so friendly and happy. The building is always clean. I recommend living at Walnut on Highland and will continue to renew my lease.

- Jamie - Google
Apartments are modern and great. The office is great and easy to work with. Washer/dryer on the floors is convenient.

- Gregory - Google
Prime location to everything you need! Located right near Target, Trader Joes, Whole Foods, and tons of restaurants and shopping. Bakery Square a few minutes away down the road! This property includes amazing amenities that are a plus.

- Alyssa - Facebook
Beautiful apartments, great amenities, and good value all at a phenomenal location. What really makes Walnut on Highland great though is the people--the staff are kind, attentive, and provide wide range of services to the tenants.

- David - Facebook
Amazing apartments in perfect location.

- Joanna - Facebook
I've been living here for almost 3 years now and just renewed my lease for a fourth. Besides the apartments themselves being beautiful, renovated, and spacious, the building offers many amenities and the staff is phenomenal. Maintenance requests are resolved within 24 hours most times and they go above and beyond what you ask (for example, last time my shower drain wasnt working they also upgraded my shower head). The staff really goes out of their way to create a great community atmosphere.

- Morgan - Google
I've lived here about 6 months and have loved it so far. The building is great and maintenance requests are always fulfilled promptly; the premises are kept clean and well-decorated; the staff are friendly and make a great effort of putting on events for residents. I love the location and its so close to so many great places - my favorite are noodlehead, casbah, and muddy waters!

- Iris - Google
I'm so happy to call Walnut on Highland my home. The staff and the residents are so friendly and helpful. The staff work hard to put on fun events where the residents can get to know each other and enjoy some downtime.

- Amy - Google
I moved in to Walnut on Highland right when it opened before construction was even completed. I stayed for 6 years which is in my life (no joke) is the longest I've ever lived in one place. The apartment layout was fantastic and the area around the apartment exploded with restaurants and shops to the point I rarely needed a car. City living at its finest with on site parking garage and an amazing staff. It was great seeing Ed and Archie and the security staff daily and they all respond quickly.

- Katie - Google
Excellent service and amenities! We've lived here for 2 years now and love calling this place our home. The property mgmt team are kind and responsive. The buildings are well maintained and clean. Equally important, the neighborhood provides easy access to groceries and restaurants. We've renewed and looking forward to our 3rd year!

- Tony - Google
I've lived here for two years, and have had an excellent experience. The building staff is top-notch, from regularly organizing fun events to quickly addressing any maintenance needs. Also, you can't beat the location. Highly recommend!

- Michaela - Google
One of the best apartment buildings in the entire city.

- Carlos - Google
So happy that I found this place when I moved to Pittsburgh 9 months ago! Staff and residents all very friendly.

- Nichelle - Google
My family moved here since summer 2017 and we definitely love it!! The common areas (office, lounge etc.) are always clean and bright. Gym is 24/7. Staffs here are all super supportive and always being nice to everyone. 71B bus stop right at the door and CMU shuttle stop just 2mins walk away. Best luxury apartment in Pittsburgh with a reasonable price.

- Yi - Google
I have really enjoyed living here. It is a really beautiful building and the apartments are modern and spacious - allowing me room to have a mini studio which is an amazing asset for an artist. I love this neighborhood - great restaurants and as you continue up the street there are many great options. Wholefoods, Trader Joes, and Target are super close and convenient. I love having onsite parking and the Walnut on Highland team make everything really easy.

- Christian - Facebook
The staff is super friendly and always organizing great community events. This is probably the only apartment I've ever lived in where I actually became good friends with many of the neighbors. The units are nice. Be sure to factor in the heating costs when you're comparing rent prices. If this place is in budget for you, you'll have a great time here.

- Terry - Google
Beautiful apartment building near great restaurants. Multi-level security to enter the building.

- Lauren - Google